In January 2017, PF released an update that changes the way third-party applications, including Agdata, access your data.
Now it is no longer necessary to provide Agdata name and password to PF.
Therefore, in order to allow Agdata to continue to obtain information from PF registries, you must enter your key for web services in Agdata.
If you are not using an agricultural application other than Agdata, you can have your WS Key generated without worries. However, if you are already using other agricultural software, first consult with its operator to see if it is ready for this change. After generating the first WS key, third-party applications will lose the ability to access your data on PF using your name and password.
To exchange a password for a key for Web services
Log in to the Farmer's Portal and on the Farmer'sPortal Contact Editing page, generate a key for web services and copy it to your inbox: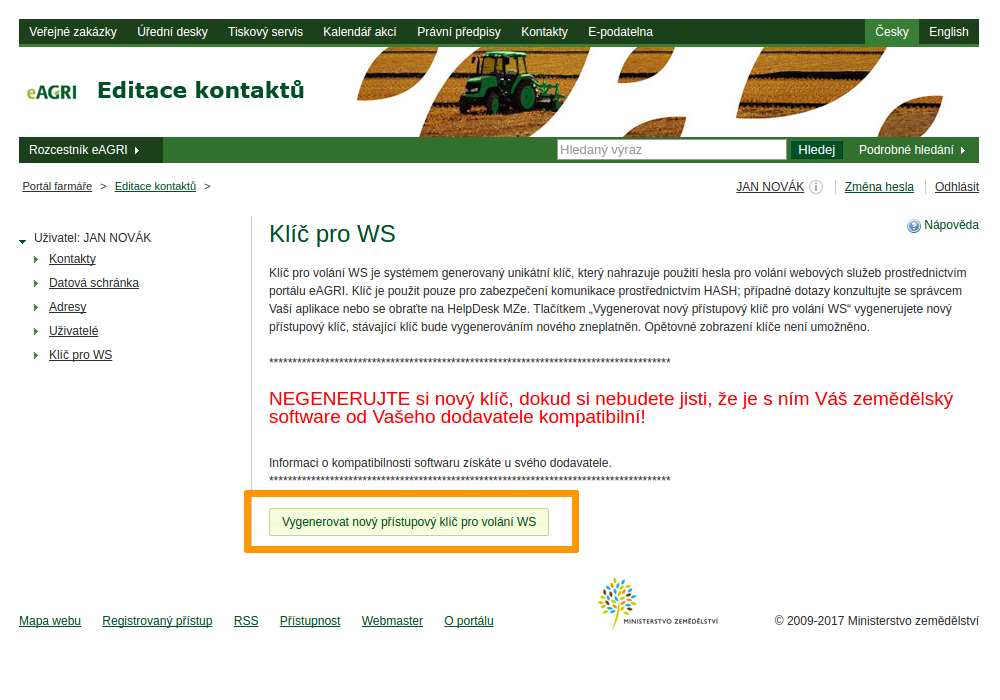 Then insert the key generated in the "WS" field in your Agdata – Farmer's Portal and save the new settings:
And that's it.
If you have encountered a problem, do not hesitate to contact us at 777 661 922 or podpora@agdata.ag. We will be happy to help you with the update.
Team Agdata.cz